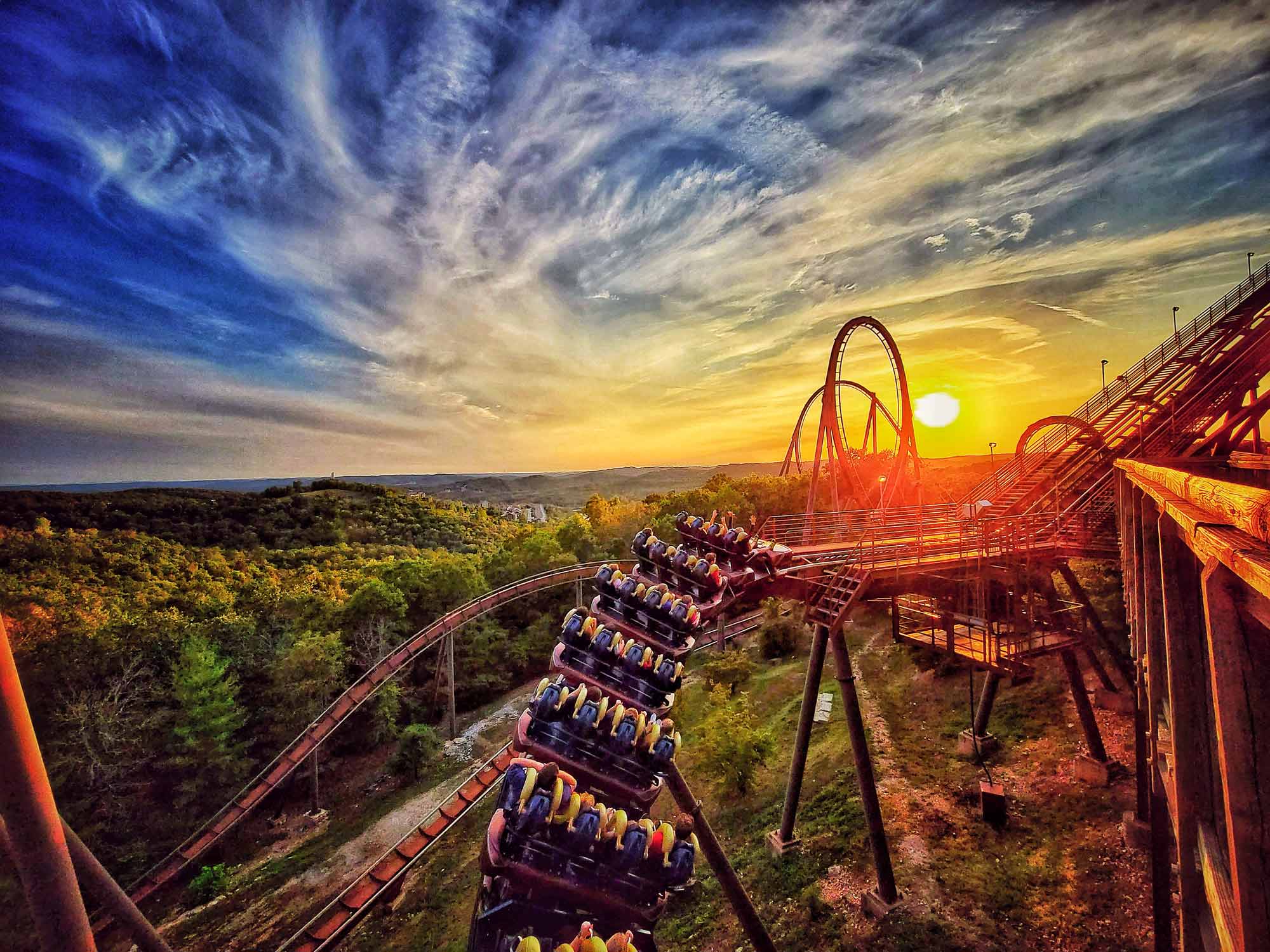 Silver Dollar City's 1880s-style theme park is internationally awarded for excellence in creativity, presentation and operations and is among the top amusement parks in the nation (ranked by readers & editors of USA Today/10Best, multiple years running in top 3) and 5-time reigning America's Best Theme Park Holiday Event, also designated in national polls by USA Today's 10Best.
Built atop the National Natural Landmark Marvel Cave, a massive cave guests can tour, 'The City' offers 40 rides & attractions, a variety of entertainment including large production shows, live concerts, a resident crafts colony 100-strong, 10 world-class festivals or events and award-winning home-style foods.
Home to several rides with record-setting world footprints, like the daring, extreme spinning Time Traveler inversion roller coaster and Outlaw Run with its steepest drop on a wood coaster (Guinness Book 2015), the newest addition is a true Ozark history & legacy coming to life.
Rivertown is designed as a community in celebration, with a centerpiece of the highly-themed $23-million river rafting adventure, Mystic River Falls - Tallest Drop of a Water Raft Ride in the Western Hemisphere. The ride follows the long-told tale of a mysterious river found in the City's massive Marvel Cave. Other highlights are the new Rivertown Smokehouse and Clara Belle's Cinnamon Bread bakery, featuring the famed Silver Dollar City baked specialties.
Silver Dollar City is the original property of Herschend Family Entertainment, The Nation's #1 Family-owned Themed Attractions Company.