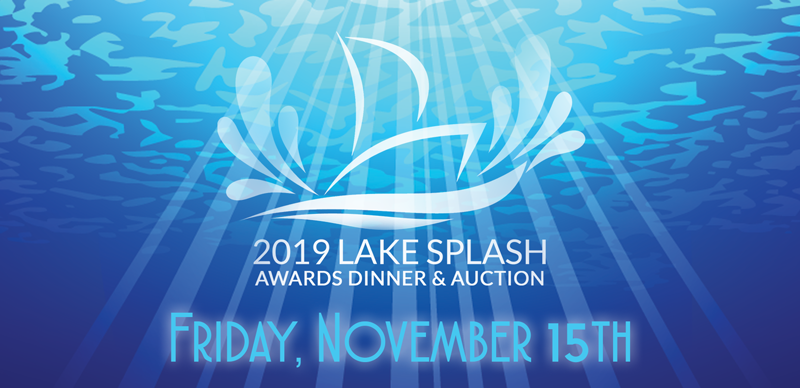 Thank you to all who helped make the 45th Annual Lake Splash a success.
2019 Community Award Honorees
Guardian Award
The Guardian Award recognizes a first responder (law enforcement, firefighter, paramedic/EMT or 911 dispatcher) and their fearless and unselfish service in helping keep our community safe. The award was presented to Terry Plumb, a battalion chief with Southern Stone County Fire Protection District. While traveling, Mr. Plumb witnessed an automobile crash, stopped and pulled the driver from the vehicle, which had erupted in flames.
Business of the Year
The honoree for Business of the Year was Tanco II Lumber Company in Branson West, and owners John and Carla Stauffer were on hand to receive the award. The Business of the Year is presented to a business in the 
Table
Rock
Lake
 area that has demonstrated outstanding customer service, a high-quality product or service, and a strong commitment to the community. Tanco II Lumber is a family-run business that built a new location this year in Branson West, adding 30 new jobs and more than tripling its space.
Trailblazer
Long-time 
Table
Rock
Lake
 area businessman Ken Bowling was presented with the Trailblazer Award. This award recognizes an individual that has forged the path for others in the 
Table
Rock
Lake
 area, has demonstrated invaluable leadership either in business or community development in the past (at least 10 years ago), and influenced the community in a positive manner.
Community Service
Boys and Girls Club of the Ozarks, Reeds Spring Unit was the recipient of the evening's most prestigious honor, the Community Service Award.
Lake Splash pictures courtesy of Mandy L McMurdo -The Unique Photographer.
To save your picture:  click on the image.  After it opens, right-click and choose 'save as' to save to your device.