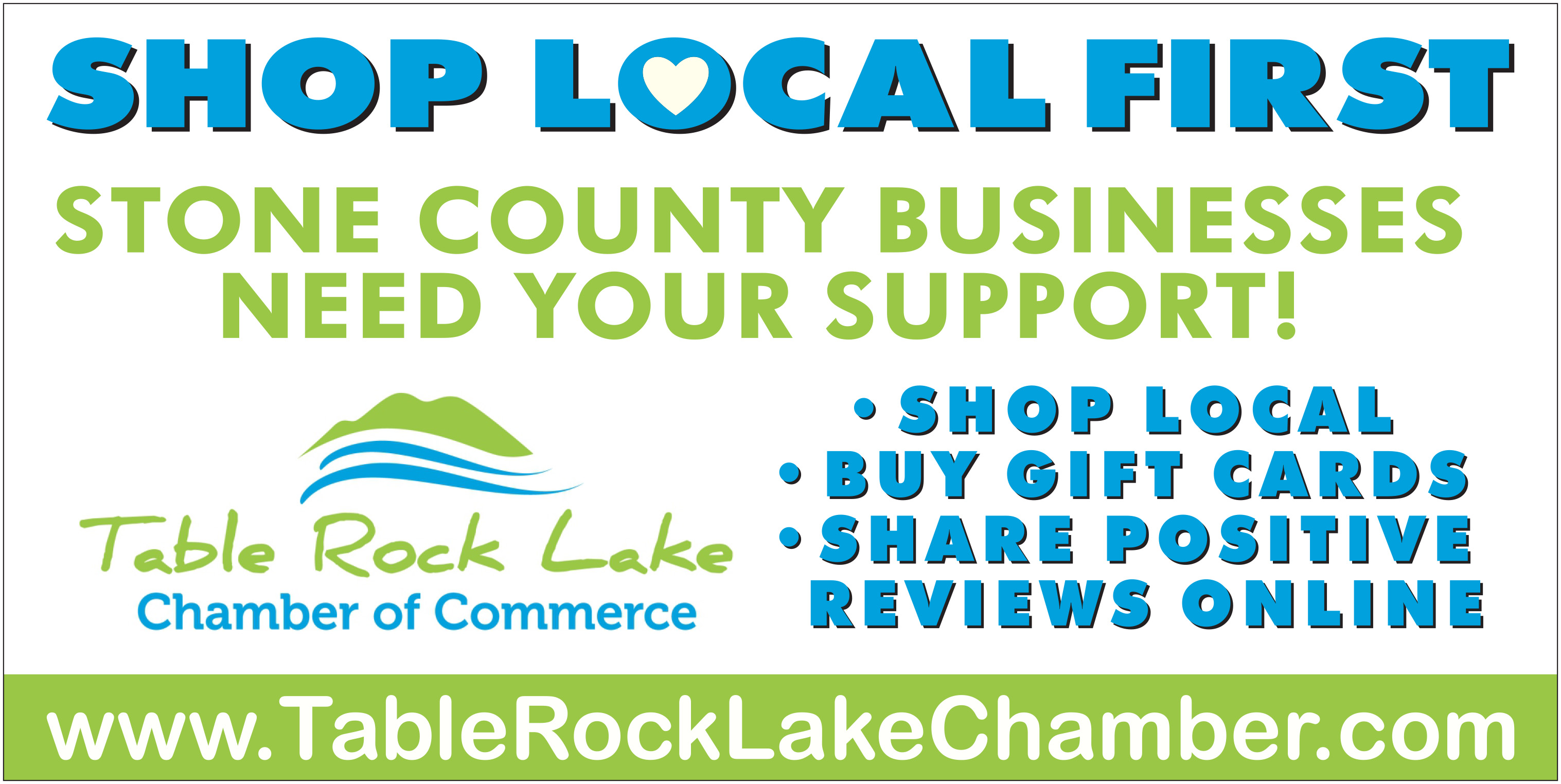 You'll start seeing new banners around the Branson West and Kimberling City area with our Shop Local First message. We invite you to share this message.
Posters are available you can download, print and place in your business.
Join us in changing our Facebook cover image to share the Shop Local First message.
Do you have an outdoor sign, share this message there too.
If you need this graphic in a specific size, contact Ladona Weathers via email at lweathers@visittablerocklake.com.