Jump in the car and let's road trip!  Where to?  How about a spot where you have endless options for making new memories?  The Table Rock Lake area is a perfect road trip destination.  Here you'll find a HUGE lake where you can spread out, and just down the road is Branson, Missouri.  Branson is home to many fun attractions and adventures.  As a matter of fact, experiencing an exciting adventure is one of the best ways to have moments that lead to memories that will last a lifetime.
5 Stops for Adventure Seekers
Experience 3 unique high-rise go-kart tracks, including Heavy Metal High Rise and the 2 wooden tracks, Wild Woody and The LumberJack. Also enjoy classic go-karts for all ages, laser tag, bumper boats, bumper cars, kids' rides, the 100-foot-tall Skycoaster, Skyscraper, mini golf, arcades, and batting cages.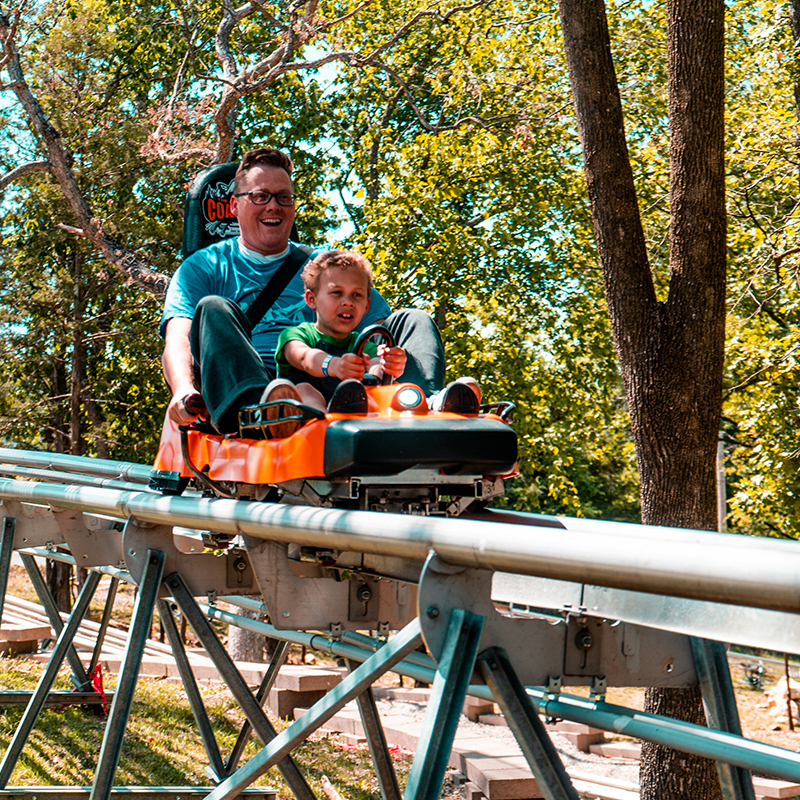 The Branson Coaster
The Branson Coaster is more than North America's Original Double Alpine Coaster – it's your chance to pilot your own ride through the beautiful Ozark countryside. Zoom downhill and through the curves, commanding your ride down two incredible drops with total control over your speed. Whether you ride solo or tandem, it's a real rock-and-roll thrill.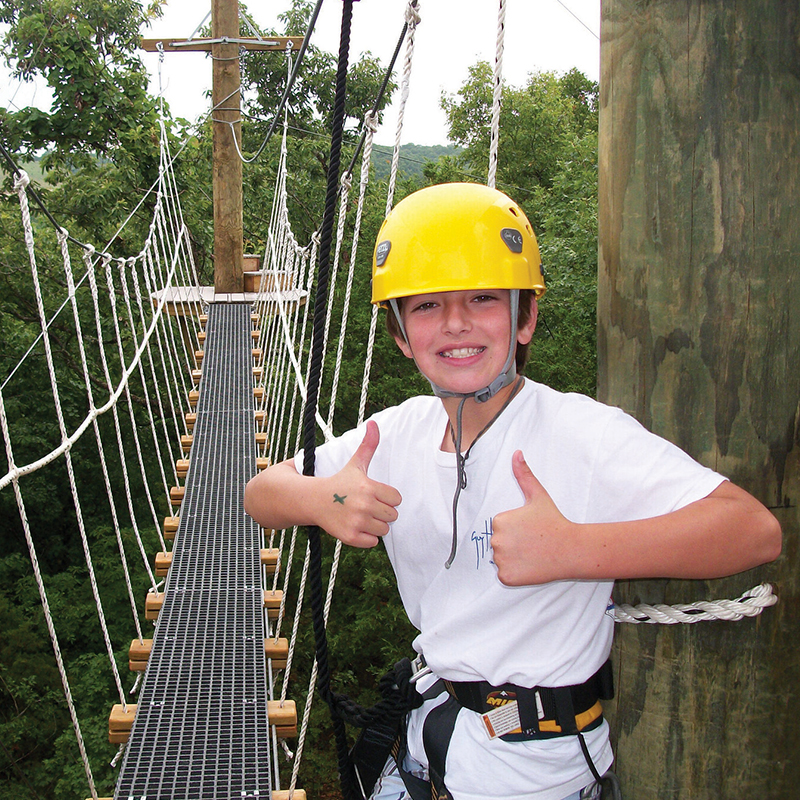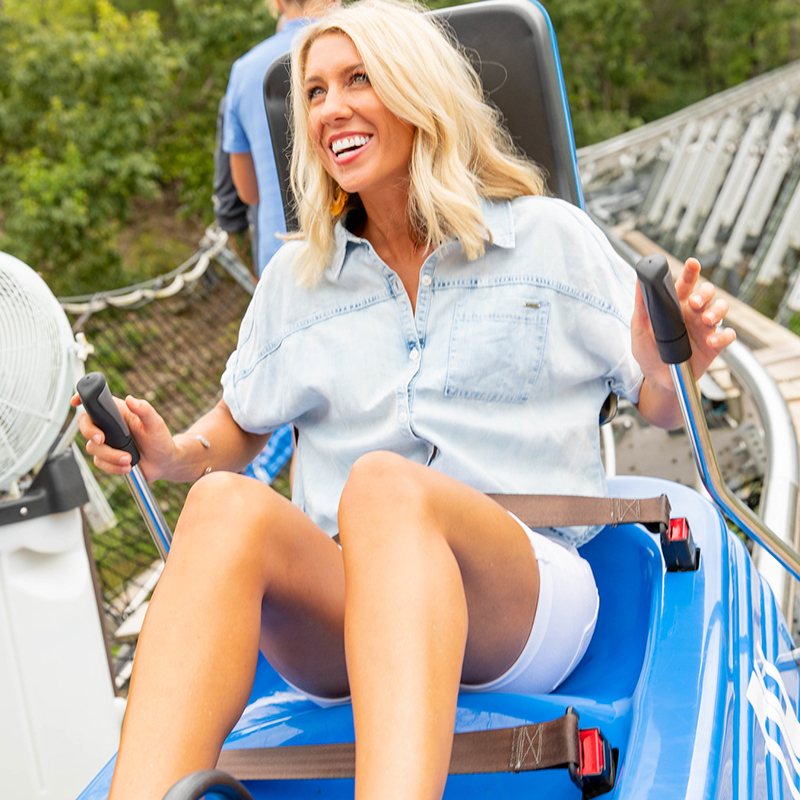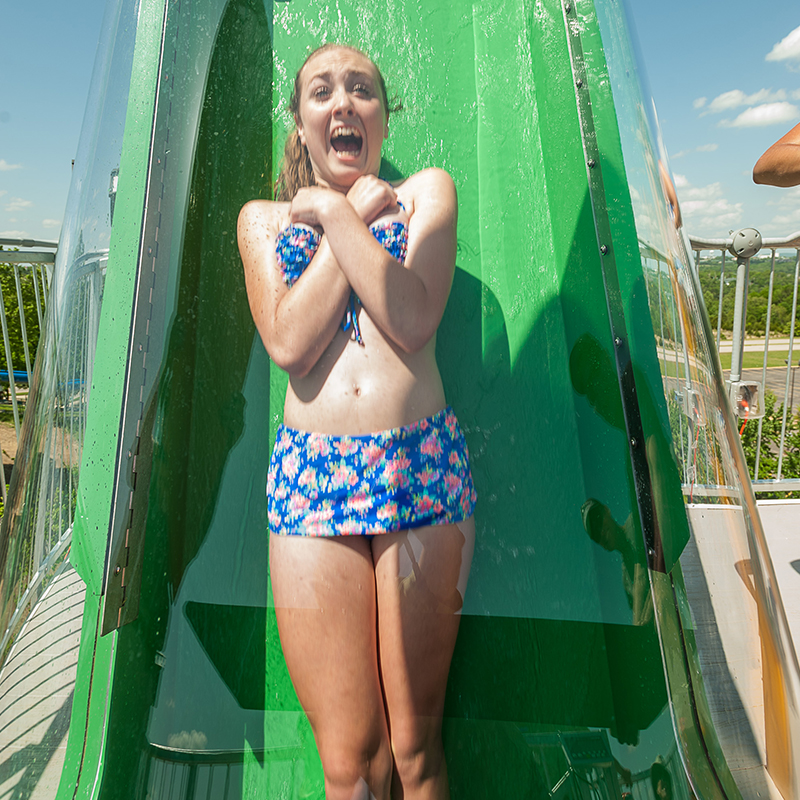 Wolfe Mountain offers a variety of exciting adventures for all ages! Whether you are obsessed with snow tubing, love the thrill of free falling 100 feet, or if ziplining through mountains is more your style, we've got you covered.
The Branson Mountain Adventure Park is anchored with the first and largest mountain coaster in Branson – The Runaway! Control your adventure on the longest and fastest alpine mountain coaster in the area!
Voted one of America's Top 5 Theme Parks by USA Today, The City has it all! Here you'll find endless attractions for kids and adults alike, from thrilling rides to demonstrating craftsmen to world-class live entertainment.  USA Today Readers also voted White Water one of America's Best Outdoor Water Parks (10Best Readers). This Branson water park features 2 million gallons of fun and 13 acres of water rides, slides and waves. Enjoy the high tide of the 500,000-gallon Surf's Up Wave Pool, float your cares away on the Aloha River, or splash with little ones in Coconut Cove. For high thrills take a 70 degree, 40 foot plunge at a screaming 26 feet per second on KaPau Plummet or brave the side by side freefall drop slides at Kalani Towers.
These off-the-lake options are sure to get your heart pumping and provide stories you'll want to tell and retell.  When you're ready to make new memories, we hope you'll check out some of these thrills.