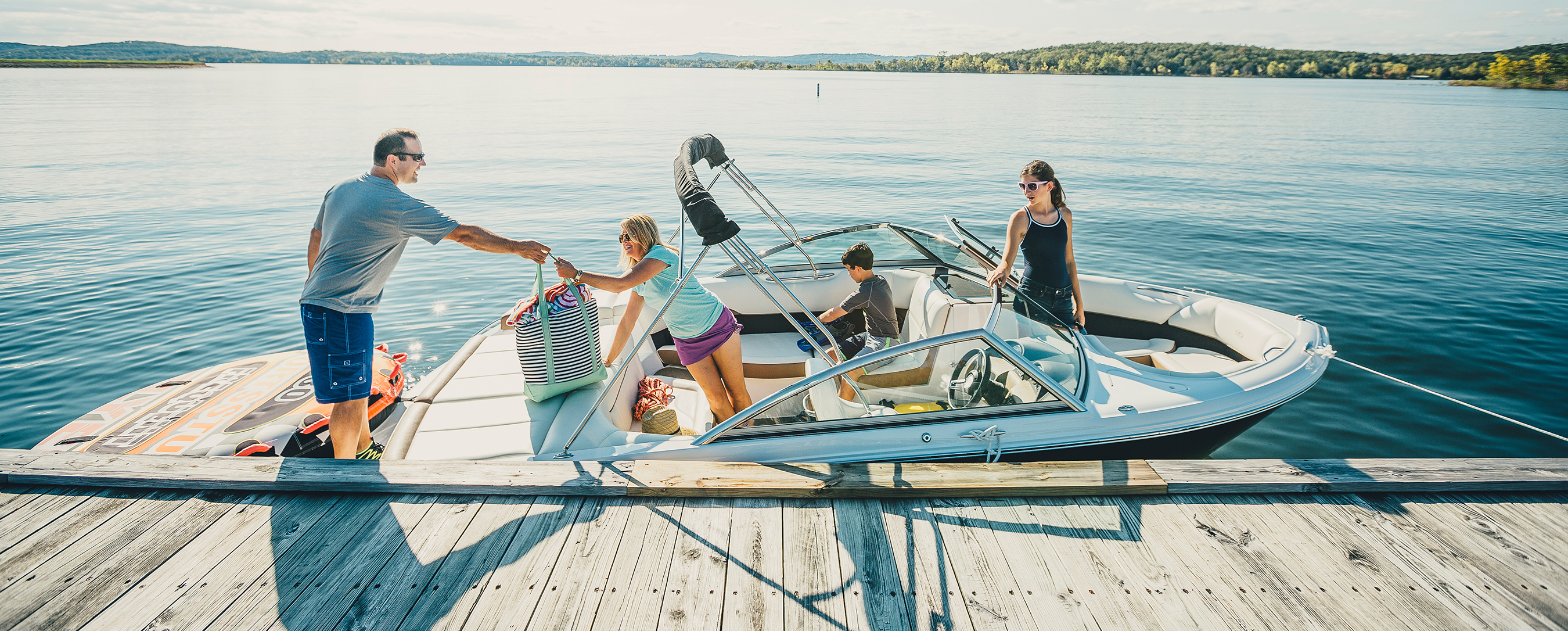 Over 800 miles of shoreline!
Are you ready to explore wide-open spaces, enjoy an adventure, and create new memories?  Enjoy our lakefront resorts with private family units or cabins and a lake with more shoreline than the coast of California. Fishing, boating, hiking, biking, museums, family fun, and live shows are just the beginning of what you'll find in the Table Rock Lake area. At Table Rock Lake, we're ready; we're here to help you plan a great getaway.
Table Rock Lake is perfect for all types of water activity.  Boating is the most popular way to enjoy the area, and you'll see a vast array of sizes of types.  Many boaters also enjoy watersports such as skiing, tubing, wake surfing, and more!  You can bring your own boat or rent one from where you're staying or a lake marina.  Ask your lodging accommodations about their dock, rentals, and slip availability.  Public boat launches are operated by the U.S. Army Corps of Engineers; that information is available by clicking here.  CLICK HERE TO LEARN MORE
In addition to anchoring a boat and enjoying a splash in one of Table Rock Lake's coves, the best spots to swim around Table Rock Lake will most likely be within where you're staying during your visit.  Many of our lakefront resorts will have designated swim areas, and swim docks. Moonshine Beach is our public beach area, located near Branson.  In addition to Moonshine Beach, several of the US Army Corps Of Engineers' campgrounds have public swim and day-use areas.
World-class fishing is waiting for you at Table Rock Lake. Pick any season, and you'll find outstanding fishing at Table Rock Lake. With mild Ozark winters, Table Rock Lake never freezes on the main lake allowing fishing throughout the year. Table Rock Lake is annually listed as one of the "Top 100 Bass Lakes" in the United States. Public boat launches are operated by the Information on which public use areas operated by the U.S. Army Corps of Engineers, that information is available by clicking here.  CLICK HERE TO LEARN MORE