The Table Rock Lake area celebrates the Christmas holiday season in a big way!  From one of the nation's most beautifully decorated theme parks, Silver Dollar City, to amazing shopping, live shows, and Christmas lights galore... we invite you to discover everything this season has to offer by adding some extra cheer with a visit to Table Rock Lake.
Biggest Of Its Kind Christmas Tree!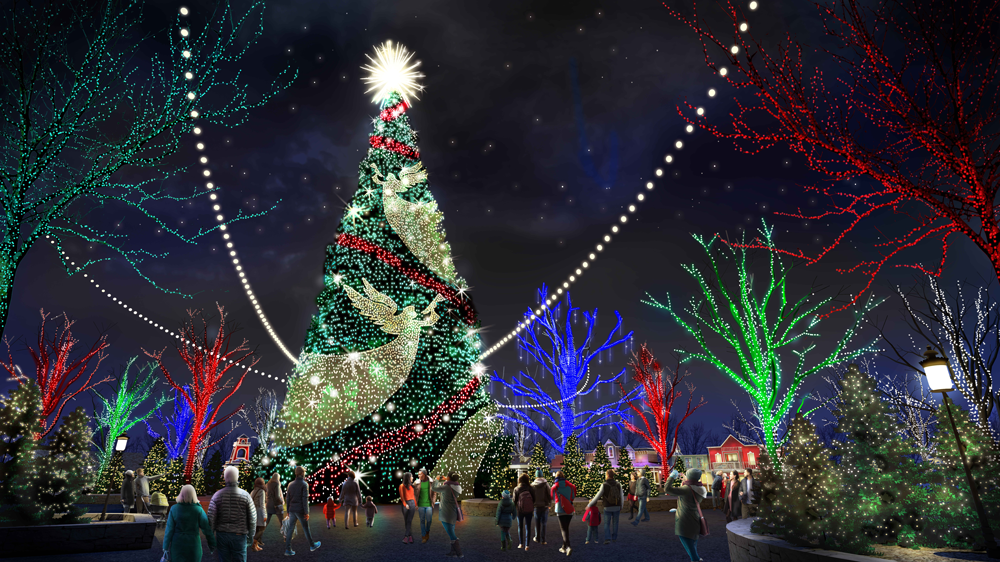 Silver Dollar City announces an EVEN BIGGER & BRIGHTER CHRISTMAS, debuting an all-new, 8-story, state-of-the-art Christmas Tree — the centerpiece to the new JOY ON TOWN SQUARE.
The custom-designed, towering tree will soar 80 feet into the night sky, featuring hundreds of thousands of dancing high-resolution lights with infinite ability to combine color, music, light and animated imagery. The designers, global leaders in high-tech lighting, say there will be no other experience like it on the planet!
The new Joy On Town Square will include illumination of the Square's buildings, trees and landscape, immersing guests in an even greater Christmas adventure. Together, the new tree's output, along with the enhanced Square experience, will equal more than 1 Million LED lights!
Our Christmas Must-Do List
An Ozark Mountain Christmas is filled with so many must-do activities and experiences.  Here are a few of our top things to enjoy during your Christmas visit to the Table Rock Lake area.