Fireworks over Table Rock Lake
The 4th of July holiday is a great time to plan a family vacation to Table Rock Lake.  Independence Day and fireworks go hand in hand, and we don't think there's a better place to watch fireworks than over Table Rock Lake.
Table Rock Lake's Premiere Fireworks Show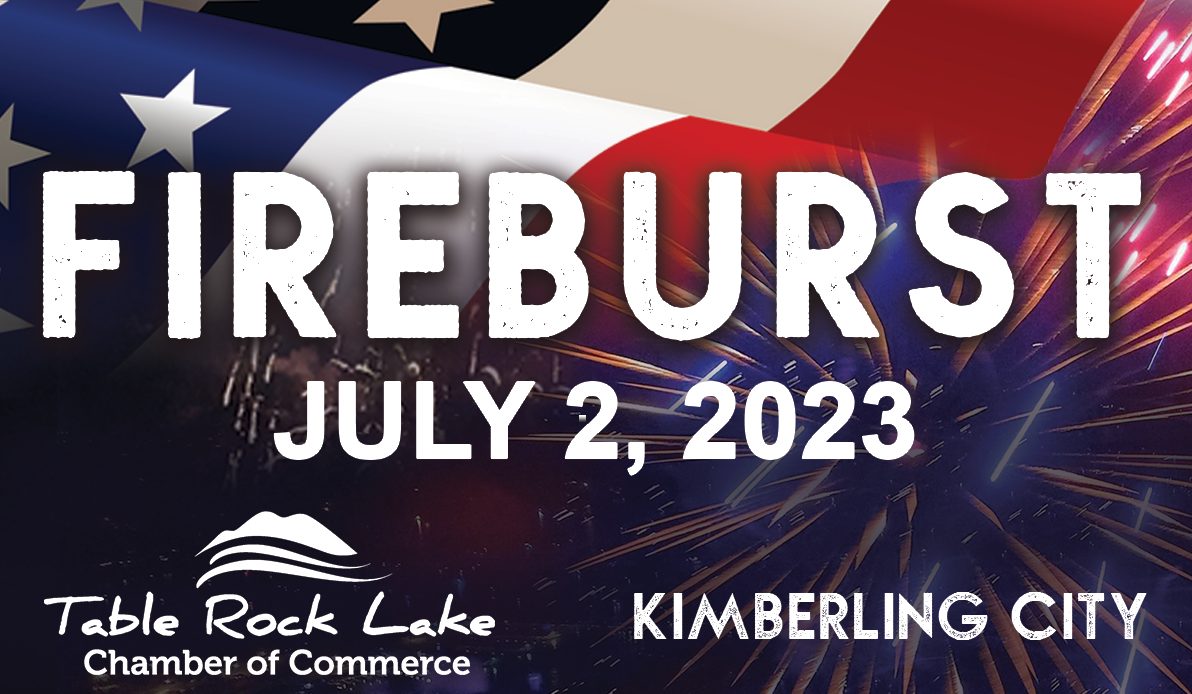 Fireburst
Fireworks over Table Rock Lake at Kimberling City.  Fireburst is an over-30-year tradition at Table Rock Lake, sponsored by Table Rock Lake Chamber of Commerce. Scheduled for July 2, 2023 near the Kimberling City bridge, this fireworks show is solely sponsored by community and business donations. The show can be viewed by land or by boat and is one of the area's most popular events.  Learn More
2023 Fireburst Business Sponsors

Scroll Down For More Fireworks Shows
Schedule subject to change.
July 2 - Lakeside Resort, Restaurant & General Store
Immediately following the Table Rock Lake Chamber of Commerce's Fireburst.
Viewable by boat
July 4 - Shell Knob
Viewable by boat
Over 800 miles of shoreline!
Are you ready to explore wide-open spaces, enjoy an adventure, and create new memories?  Enjoy our lakefront resorts with private family units or cabins and a lake with more shoreline than the coast of California. Fishing, boating, hiking, biking, museums, family fun, and live shows are just the beginning of what you'll find in the Table Rock Lake area. At Table Rock Lake, we're ready; we're here to help you plan a great getaway.